29 de Dezembro de 2022
Fly Easy plays key role in the history of Brazilian Space Program
Fly Easy plays key role in the history of Brazilian Space Program providing support with the transportation of South Korean rocket HANBIT-TLV, a partnership of a private Korean Space Company and the Brazilian Air Force.
The route was unusual and the cargo could not be more sensitive: our client entrusted Fly Easy with the mission to operate a charter from Seoul (ICN) to Sao Luis do Maranhao (SLZ) carrying as a load the rocket of Astrolabe Operation (Operação Astrolábio).  The B747F was routed ICN with a tech-stop in DWC and after 15hours+ of flight the leg DWC-SLZ, the aircraft and its important cargo landed on time last December 3rd . It was the first time SLZ received the Queen of Skies which required a series of preparation including the movement via truck of a Main Deck Loader and personnel from Sao Paulo City to SLZ Airport, a trip of almost 3.000kms in each direction.
"We thank our client for testing our resources and capabilities to the maximum, to our supplier, the authorities of SLZ Airport, The Brazilian Air Force and last but not least the Shipper in Korea and its Brazilian Subsidiary" commented Andre Rodrigues, Fly Easy Business Development Manager, who coordinated ground ops on site. 
The launch of HANBIT-TLV has been scheduled to happen begin of 2023 from Alcantara Space Center (CEA).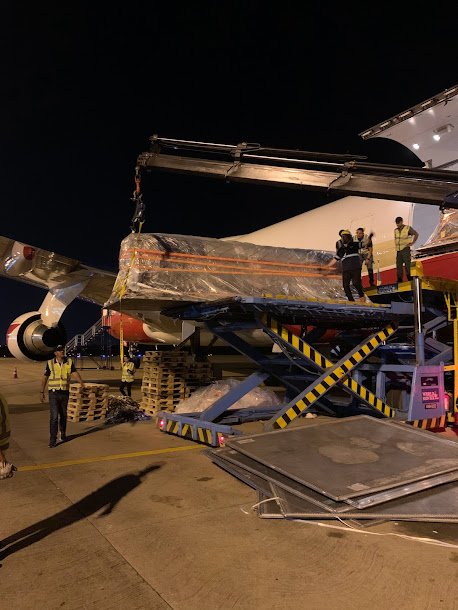 BR
24/7: +55 11 988 687 555
24/7: +55 11 988 520 997