22 de Março de 2017
Fly Easy coordinates a series of flights for industrial project
Due to a huge delay in the sea freight a freight forwarder based in Rio de Janeiro gave Fly Easy a very hard mission, to move 270 metric tonnes within a 3 days window from Frankfurt to Rio de Janeiro. Cargo was to be ready within a week from the quotation request and it should arrive in Rio de Janeiro airport within 4 days after readiness.
Another issue was the exporter wouldn't accept departure out of Frankfurt Hahn Airport (HHN) – the main airport in the city for cargo charters – or any other point in Europe so the flights would need to depart out of Frankfurt Main (FRA). This is a particular issue as it's close to impossible to grant charter slots for carriers that don't operate in regular basis at FRA airport.
Our team promptly sourced a B-747 400F available for 3 back to back flights, making sure there were enough sets of crew to perform the flights without delays. One set of crew flew out of New York to Frankfurt to secure the operation. Along with the airline our team worked to move the ULDs from Amsterdam Airport (AMS) to Frankfurt (FRA) by truck so the pallet units could be built in advance.
The hard slots in FRA were granted but very tight windows for our operations were allowed by the airport (only 3 hours ground time between each flight). Our team coordinated all the pallets build up by 24 hours before the first flight took place so cargo was ready for loading when the positioning flights touched ground. The operations turned to be perfect and the whole loading/fueling operations were made within the 3 hours allowed by FRA airport.
Flights took place on 7, 8 and 9 of March out of Frankfurt Main (FRA) and the third flight arrived at Rio de Janeiro International (GIG) on the 10 of March afternoon. All the industrial material was handed over 10 days after the flight confirmation by the customer and only 4 days after the material was produced by the manufacturer in Germany.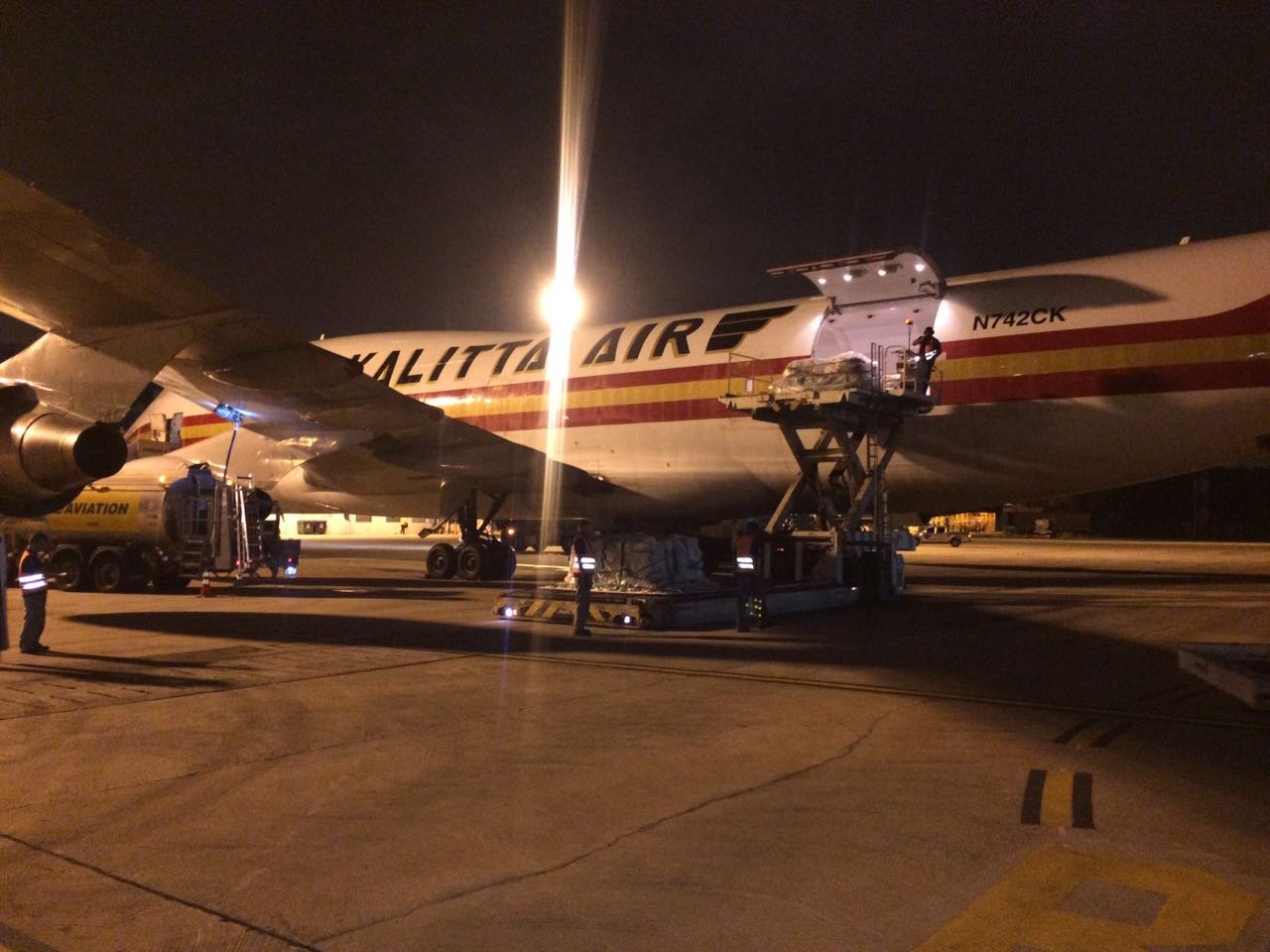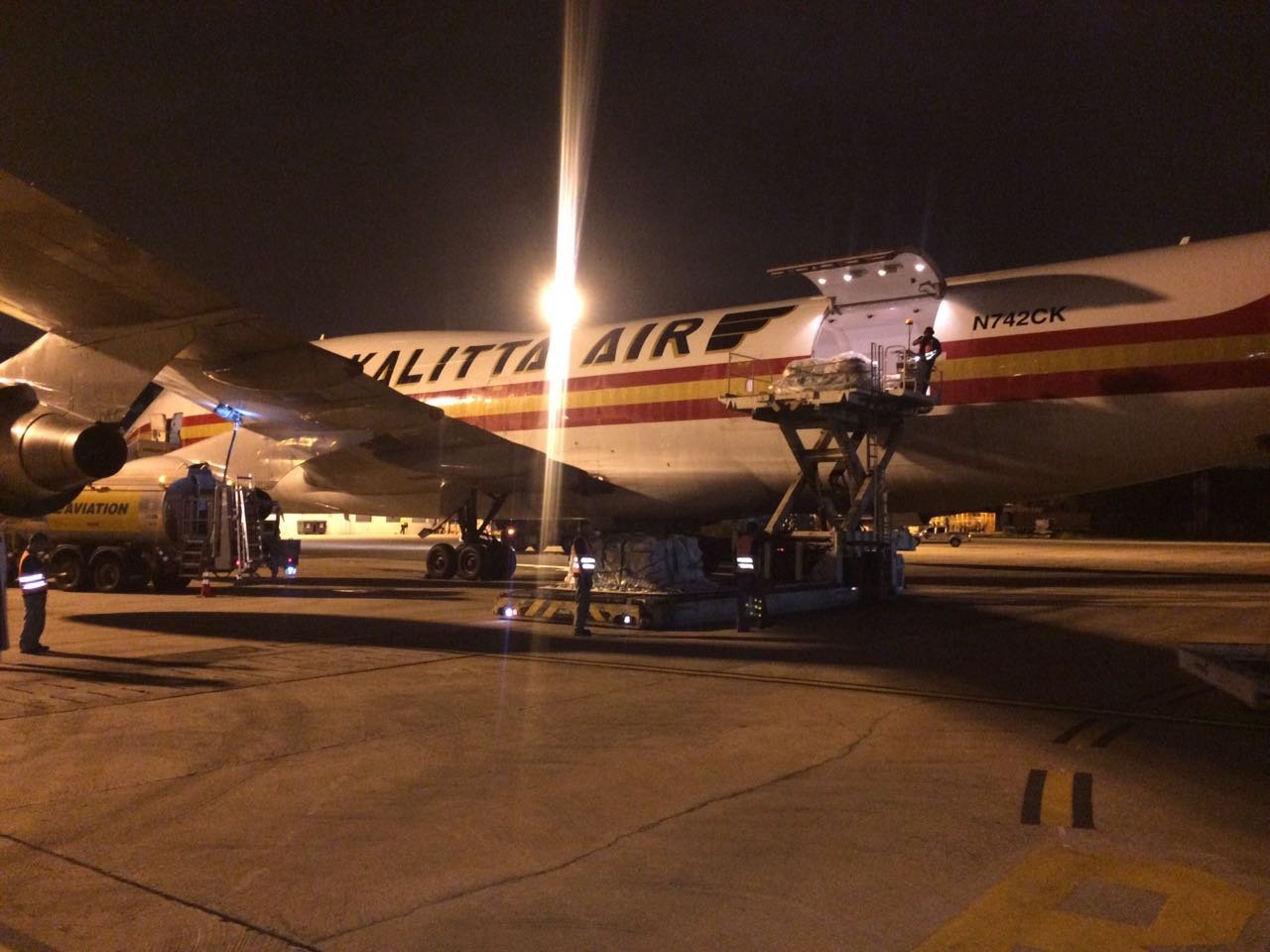 BR
24/7: +55 11 988 687 555
24/7: +55 11 988 520 997