17 de Março de 2018
Heavy mining piece transported by Fly Easy
Early this month our team executed the transportation of a 30 Metric Tonnes pulley for an important mining field in Peru.
The cargo was originally set up for sea freight but there was an unexpected delay on the supplier side and the estimated 40 days transit time on a vessel would cause a huge impact for the consignee.
Our customer reached his Fly Easy account manager on Feb 16 th with the urgent request: to move a 30,000Kgs pulley from Mumbai to Peru for an operating mining field. Our team promptly sourced a flight option on an Ilyushin 76 aircraft within the customer's budget.
Our team worked along with the carrier loading specialists in order to advise the customer about the cargo preparation for load and offload procedures.
A flat-bed air ride 3-axle trailer was needed for both load and offload, also a few changes on the shipping skid needed to be arranged for securing cargo tie down in the aircraft.
With all in place our flight was able to depart from Mumbai (BOM) airport in the morning of the 4 of March with the arrival in Lima (LIM) at the night of the 8th of March.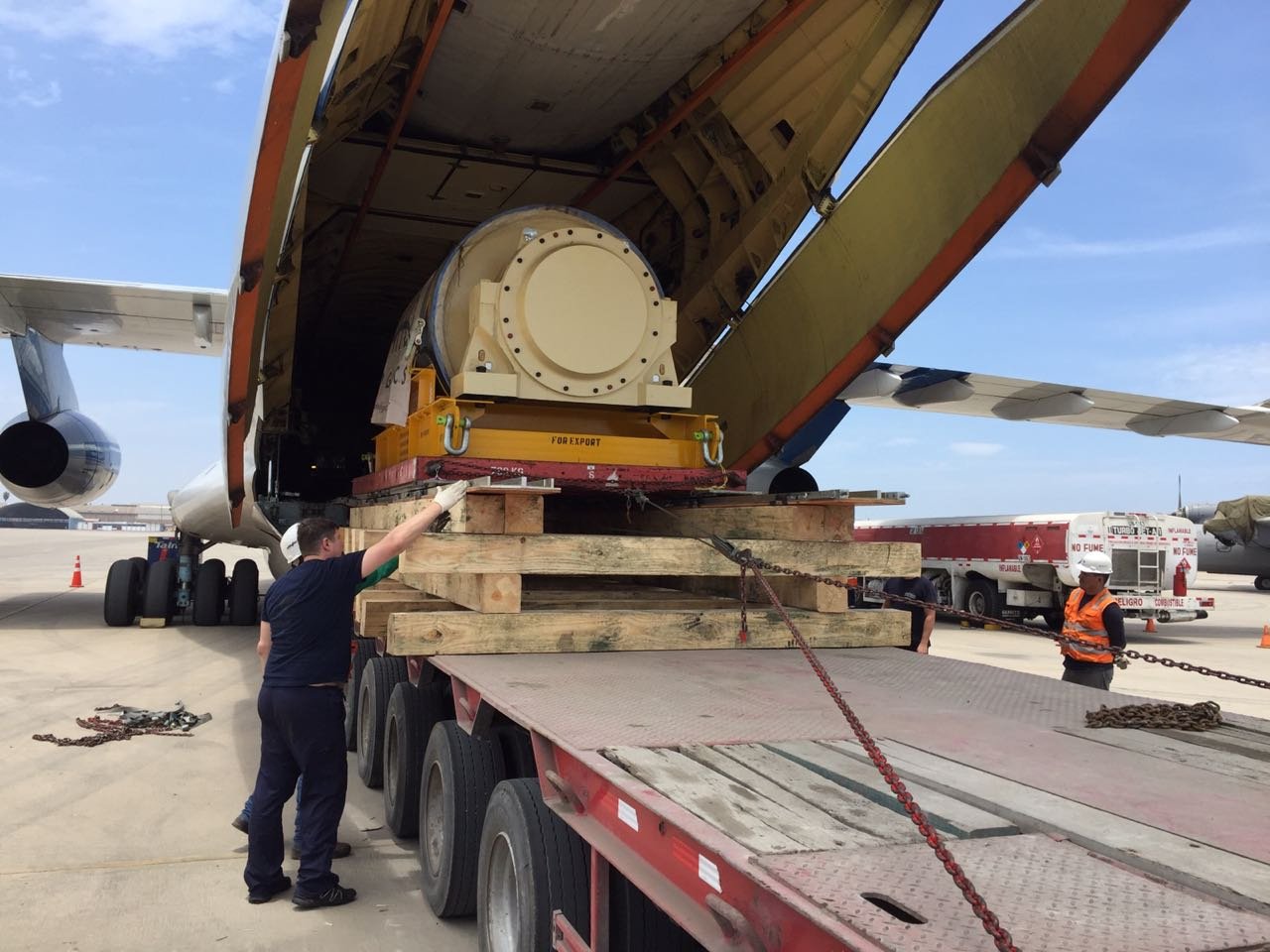 BR
24/7: +55 11 988 687 555
24/7: +55 11 988 520 997